Join 400 of your peers for the next premier development conference for recruiting and talent acquisition professionals in the region!  The event will be on Friday, March 6th, 2014 from 8:00 am – 12:00 pm am at Rush Creek in Maple Grove, MN. Please note space is limited at this specific venue and tickets are available on a first-come, first-register basis.
Minnesota Recruiters is thrilled to host one of the top recruiting trainers and Leader of RecruitDC, Ben Gotkin. Join us for professional development, the best HR and Recruiter networking in the twin cities, and free LinkedIn profile photos for all attendees!
You won't want to miss this event, if you are interested in identifying and learning:
Why candidate experience matters and what companies are doing to address the gaps that exist

How to create a referral culture and transform employee referrals

What companies are doing to strengthen their reputation and build an incredible brand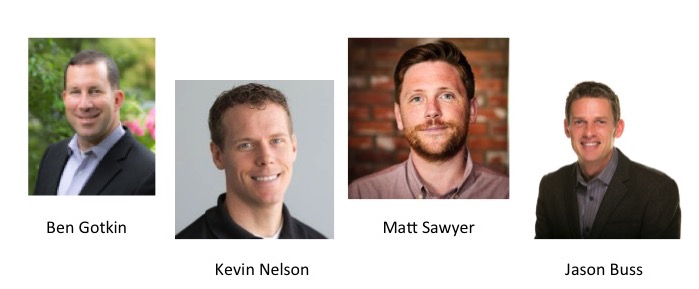 The agenda:
7:45 – 8:15: Check-in, Continental Breakfast, Networking, and LinkedIn photos 

8:30 – 9:15: Top Lessons Learned From the Candidate Experience Awards 

9:15 – 10:15:  Building a Referral Culture & Top Referral Program Insights 

10:15 – 10:45:  Networking Break

10:45 – 11:45:  Glassdoor & The Business Case for Employer Branding

11:45 – 12:00:  Recap and Prize Drawings
Session Descriptions & Speaker Bios:
Top Lessons Learned from the Candidate Experience Awards
The Candidate Experience Awards The 'candidate experience' has received a lot of 'buzz' lately, hasn't it?  "What's the big deal anyway" you may be asking? The big deal is that based upon a mountain of data collected over the past 4 years, we are finally getting a clear understanding of not only what specifically defines a great candidate experience, but what the impact of that experience is on your ability to effectively re-engage prior applicants, on your employment brand, an on your organization's brand and image overall.   Candidates are our customers and have set expectations regarding what they expect from the employers they apply to.  Organizations that violate those expectations do so at their own risk and peril.
Join Ben Gotkin, Principal Consultant at Recruiting Toolbox, and Candidate Experience Awards (CandEs) Council Member, as he shares the key lessons learned from 4 years of Candidate Experience Award Survey data, as well as practical best practices that you can adapt and implement to optimize the candidate experience at your organization.  Over 140,000 candidates have spoken over the past two years as a part of the CandEs Survey program.  Don't miss this opportunity to learn from their feedback and from the best practices of recent award winners including BCBS of Minnesota, Deluxe, Wells Fargo and more.
Transforming Employee Referrals
A panel discussion on leading edge approaches to transforming employee referrals and ideas on creating a referral culture.
Kevin Nelson is the VP of Sales at EmployeeReferrals.com and is responsible for helping to grow EmployeeReferrals.com to be the global leader in employee referrals. As one of the first hires, he was responsible for bringing this innovative employee referral technology to market.  Having worked in the heart of Silicon Slopes, Kevin was crucial in helping Lendio to become the 34th fastest growing company in America and in doing so he learned the difficulty of hiring great people.  As a product himself of an employee referral and now having studied and experienced employee referrals over the past few years from the vantage point of 100's of employers, he has gained great insights into what makes a successful employee referral program.
The Business Case For Employer Branding:
Glassdoor will be in the house! Sharing trends, data, and insights into employer branding and what leading organizations are doing to position themselves in a competitive way.
Matt Sawyer has spent the past 10 years in hyper growth environments. Matt was one of the first 100 employees at Groupon and built and directed the Training and Development Program. During his time he trained over 1,500 new hires and watched the organization grow from 100 to 10,000 Worldwide. Matt then moved on to be the VP of Enterprise Growth at Granify – a real time smart data company that predicts online shopping behavior. He is now at Glassdoor where he oversees enterprise accounts in the Mid-West Region. Top Insights from Glassdoor 
Additional Speakers:
Jason Buss: 
With 22 years of human resources and talent acquisition leadership experience, Jason Buss is a recognized expert with deep experience in identifying, recruiting and hiring high-performing teams.
He has authored and published content in, and has been quoted by The Huffington Post, Fast Company, Bloomberg, MarketWatch, Society for Human Resource Management, Corporate Executive Board and more.
Jason is the founder of the Recruiters Network, and serves as the president and community leader for several of the nations largest and most active regional recruiting communities.
OUR 2015 SPONSORS:

Please note registrations are non-refundable however may be transfered to another colleague should a conflict arise.